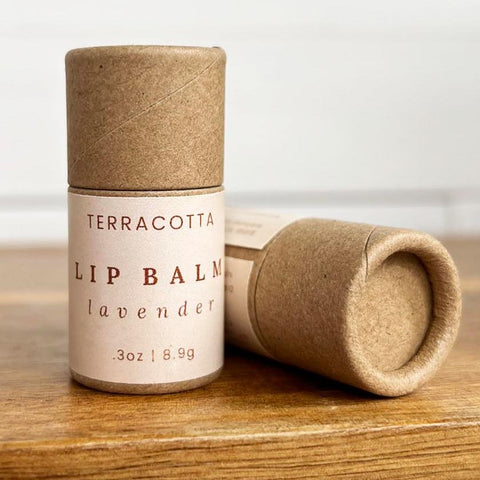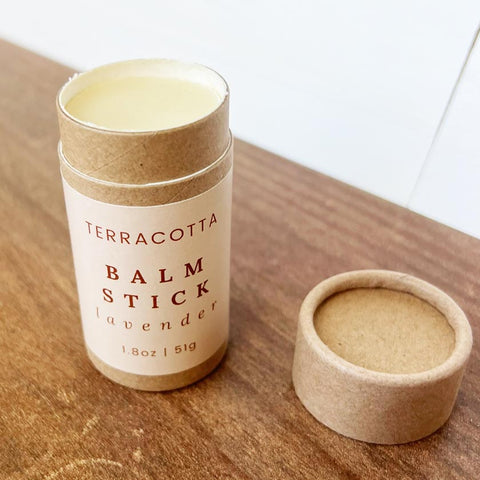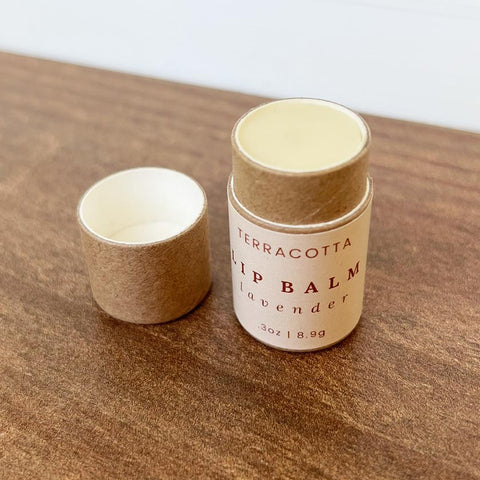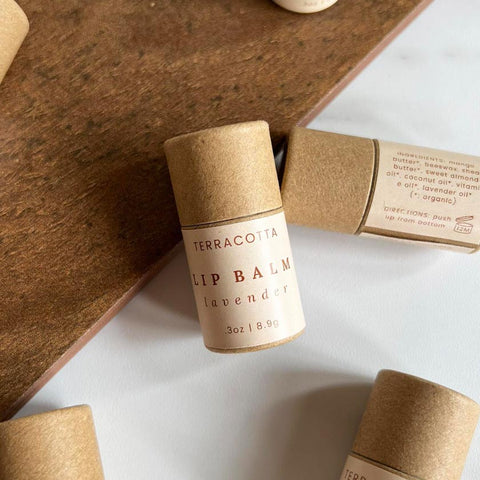 Terracotta Skincare
Lavender Lip Balm
Soothes and protects chapped lips. Made of only natural ingredients and packaged in a biodegradable paper push-up tube.

Lavender has a subtle floral, stress-relieving aroma. If you have sensitive lips, check out our unscented version.

PERFECT FOR THOSE LOOKING FOR:
✔️  Long-lasting moisture and protection from the elements
✔️  A natural, worry-free alternative to mainstream products containing toxic or filler ingredients (no parabens, phthalates, sulfates, synthetic preservatives, artificial colors/fragrances, or petro-chemicals)
✔️  A way to reduce your plastic waste (container is 100% biodegradable)
✔️  A unique gift for friends and family

INGREDIENTS:
• Mango butter (organic, unrefined)
• Beeswax
• Shea butter (organic, unrefined, fair trade)
• Sweet almond oil (organic, unrefined)
• Coconut oil (organic, unrefined)
• Vitamin E oil (All-Natural, Non-GMO)
• Lavender essential oil (organic)

INSTRUCTIONS: Apply to lips as needed. To push up the tube, gently apply pressure to the bottom. If you push too far, slowly push it back down.